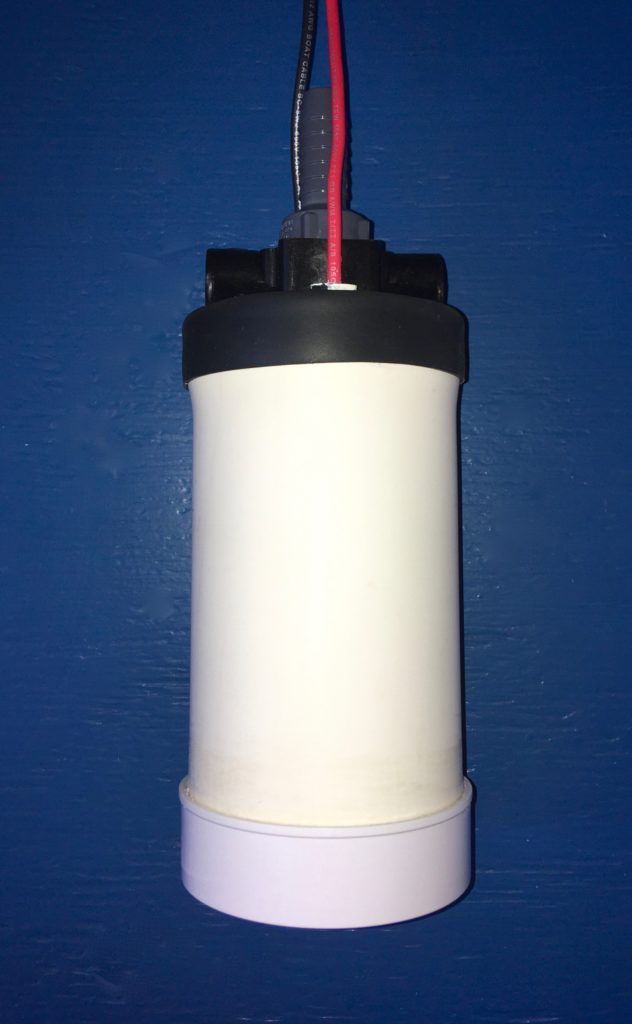 The V3 Nemo Submersible is a complete ready-to-install DC powered submersible well pump. It features a super-watertight corrosion and rust proof PVC case specifically designed for and fitted to a Flojet motor and Flojet duplex diaphragm pump head.
This combination results in a high quality, energy efficient, and exceptionally cost-effective submersible pump unit with a wide range of applications, and a choice of 12 Volt DC or 24 Volt DC or 115 Volt AC power options.
The V3 version of the Nemo Pump is engineered especially for either direct solar module or battery operation at sites beyond utility power lines and can efficiently deliver water to dwellings, crops, and livestock from drilled wells or virtually any other water source.